Iris Sonnenschein, Textile Artist/Quiltmaker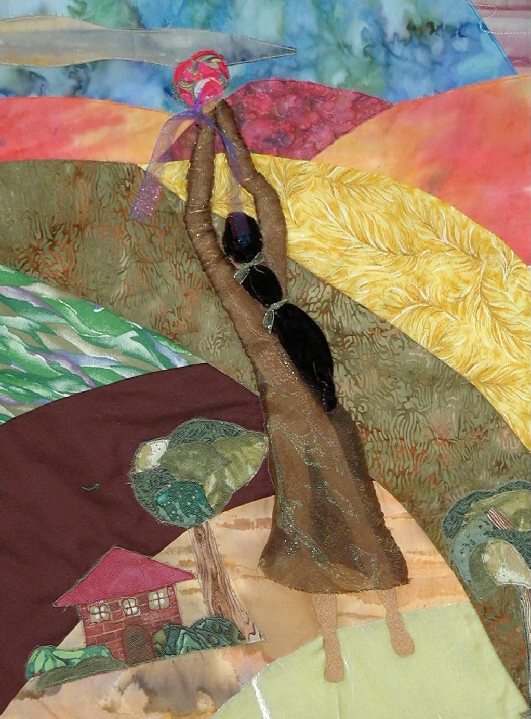 I am a self-taught textile artist.  I began quilting in 1990 with a group of new friends who got together every month to learn traditional techniques and designs.  While the group still meets monthly to provide artistic support and encouragement, I've moved away from traditional quilting towards a more personalized and abstract form, focusing on art quilts and Judaica.
I find inspiration in nature, music and works of art, and I love combining textures and colors to evoke a general sense of place, as opposed to one particular object.  The idea of creating a piece of art that can be touched, and can reflect a mood or a moment, feeds my creative energies; working with clients to create art that speaks uniquely to them, feeds my spirit.